Legend says that Orbis – a universe of flying islands - was born from pieces of burning coal that fell from the skies. Made of 4 realms and ruled by a Queen Mother, Orbis was once a peaceful place populated by docile and friendly Vulpis creatures. But that time has long passed.
Now, armies of dark Pixies start chaos, stealing precious energy from the land, which could lead to destruction of the world itself. But who is behind all this? It's up to you - Ignis - to unmask the puppet master, their evil plans and hopefully restore balance to this land.
Here's the twist: energy you collect is also your health bar. You need to charge the Fire Camp, but also stay healthy for more exploration. Find the balance and discover your best way to play.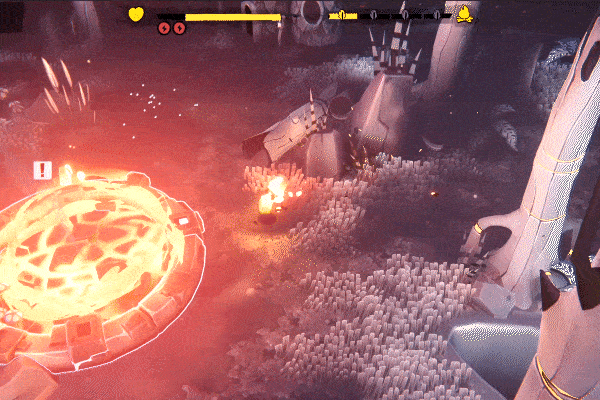 The beginning of your journey, the place to rest after every mission, and to upgrade abilities. It evolves as you progress. Completing biomes enables new districts, and thanks to the collected resources, we can rebuild and upgrade buildings that enables new gameplay features.
Learn the specific patterns and weaknesses of your foes, unlocking powerful finishers and turning their actions against them with the proper attack type and timing | with a well-timed attack of the matching type.
When the first dust fell after excessive corrections to the demo, we got up from the computers, we looked at everything with a sober eye and you know what? we made a teaser! Enjoy folks!
Looking for additional info about Flame Keeper or other media?
A brave group of enthusiasts stand in a place where creativity, artistry, and tenacity converge like a prospect. Skilled and experienced in UI art, design, 2D & 3D animation.